Build a motorized wheelchair for your child this weekend for only $400.
The Open Wheelchair Foundation is a collaborative group of people, working together to make a low cost, light weight, easy to build, and easy to operate, motorized pediatric wheelchair for small children who are in need.

We want to give children access to mobility and independence, without the prohibitive cost of buying a commercial wheelchair. Our goal is to bring this project to the world so that so any one can experience the joy of mobility, no matter their physical state or economic status.

Parents can build their own DIY pediatric wheelchair from the instructions listed on our website, or list their child on our website as a potential recipient.

Our foundation brings together people with mechanical abilities, donors, and children in need. You or your organization can help out by building building pediatric wheelchairs, or donating funds so that others can build them.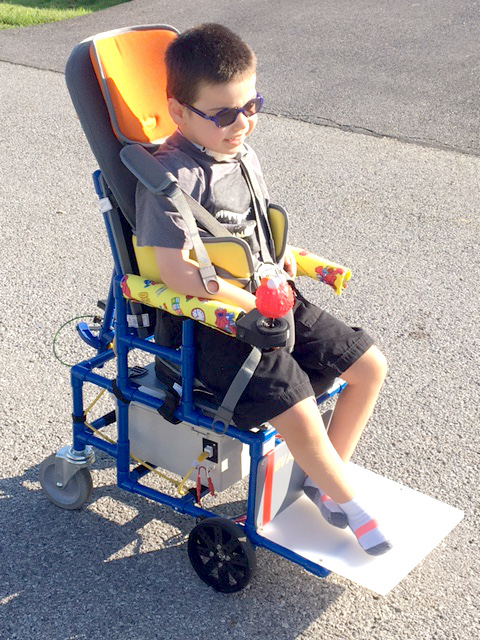 [Site Map] [Terms and Policies] [Licensing Information] [Other Resources] [Sponsors]

© Copyright 2015 Open Wheelchair Foundation. All rights Reserved.
The Open Wheelchair hardware design is licensed under CERN Open Hardware Licence v1.2 and the Software is licensed under the GNU General Public License Version 3. By viewing or using the design posted on this website you are agreeing to these licenses. To view the license see our license page.